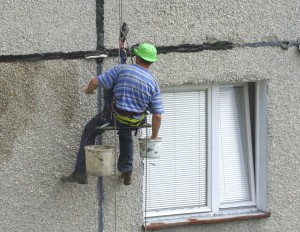 We must differentiate between property management from facility management, and then from facility maintenance. All three are entire industries.
Facility maintenance as a subset to commercial property management is taking care of all of the physical components of a building and property.
Must be an ongoing state of readiness to respond on a 24/7/365 basis
Trimark's service division provides a full spectrum of Heating, Ventilating and Air-Conditioning (HVAC), plumbing, and facility maintenance services. These complementary disciplines provide synergies and efficiencies that directly benefit Trimark's clients.
Can include commissioning (starting up) building systems and equipment from initial installation, and operating and maintaining them all the way through their life cycles,
Preventive and predictive maintenance – Preventive and predictive maintenance are hallmarks of Trimark's service division.  Regular preventive maintenance minimizes system failures and breakdowns.  Tracking the useful life of building systems and their components allows our predictive maintenance programs to make replacements before such systems expire.
Engergy management – energy management systems; management and monitoring of utility consumption
Procurement and inventory management of supplies, materials and replacement parts