The value of a property management team that can provide not only useful, but insightful, accounting reports is immense. Here are three ways that accurate, diligent bookkeeping can take your real estate investment to the next level.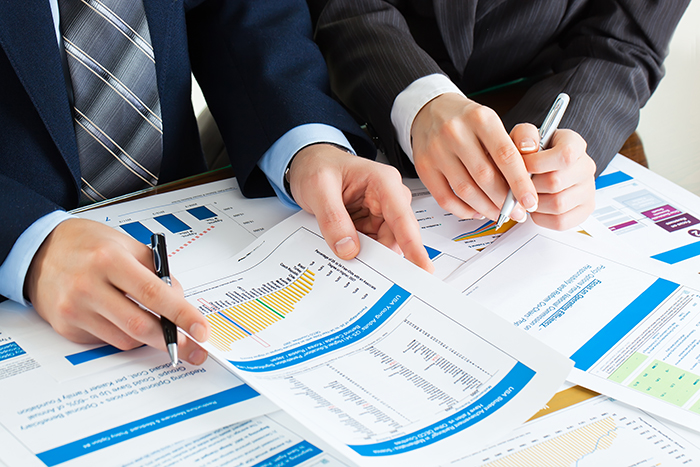 When money gets mishandled, trust goes down the drain. A recent survey by IREM, found that the number one reason that properties look for a new property management company is because of poor accounting practices. Once faith is lost because of poor accounting, it's nearly impossible to recover.
So, what's all the fuss about? Balancing a budget and maintaining a ledger should be simple enough. Most of the time, this isn't the case. Proper accounting is vital, but that doesn't make it simple. It goes way beyond the basic functions of bookkeeping. Take for example, your typical mixed-use property that's divided between retail, office, and residential space. The way these businesses entities are set up, with revenue streaming through multiple avenues, and more than one board of directors, accounting can get extremely tricky. Even standard office buildings or retail spaces need timely, detail-oriented bookkeeping and analysis reporting.
At Trimark Property Management, great accounting is the cornerstone of how we effectively manage our properties. So, how do you know if a firm is providing timely, accurate accounting? You'll know because you'll be reaping these key benefits:
Simple Tasks Are on Autopilot
It's a no brainer. Certain tasks require dedication and close attention to detail. Repetitive, simple tasks don't. Good accounting saves time because simple tasks like tenant payments and banking are automated. Not only does this save time, it reduces the likelihood of human error on mundane tasks. Your tech systems and management processes should always support streamlined accounting practices.
The Numbers Help you Make Great Decisions
Accurate accounting gives you a snapshot of the financial health of your property, not just in the past and present, but projected into the future. This information is crucial in making decisions for your business. In addition to standard reports such as profit and loss statements, having robust accounting capabilities means you can also get custom reports that reflect challenges and opportunities unique to your business. The right details help you pinpoint exactly how to save and reinvest in the property.
Detailed analysis reporting can't do magic on its own. The timeliness, availability, and accessibility of these reports is a key factor in how they empower property owners to make insightful decisions for their investments. Don't wait around for reports based on recent financial data. Timely online access to current financial data is essential in a competitive market. 
You Have An Edge in A Competitive Local Market
Most people know that proper accounting looks inwards to assess financial viability.  Still, most underestimate how financials can look outward to help gauge a property's position in local markets. Based on the size and amenities of your property, are you priced competitively for the market? How does your property's performance compare with the market? These are the kinds of questions that proactive accounting can answer.
Learn More: Accounting Services from Trimark Property Management
Find a company that manages your money as if it's their own. If your current property management firm is unwilling or unable to offer these strategic benefits with complete transparency, it might be time to consider making a switch. At Trimark Property Management, our proactive property managers handle fast-paced day-to-day operations as well as in-depth accounting and financial analysis.
Call us today at 703.891.2600 to learn more.